Thomas Wallisch-Schauer, in Klagenfurt geboren, absolvierte nach einem mit Auszeichnung abgeschlossenen Studium der Jazz-Gitarre am Kärntner Landeskonservatorium, ein "Professional Music" Studium am Berklee College of Music in Boston/USA, welches er 1997 mit summa cum laude abschloss. 
Er erhielt wichtige Stipendien und Auszeichnungen, darunter den "Jimi Hendrix Award" am Berklee College of Music, das "Professional Music Endowed Scholarship", sowie den "Förderungspreis Musik" des Landes Kärnten.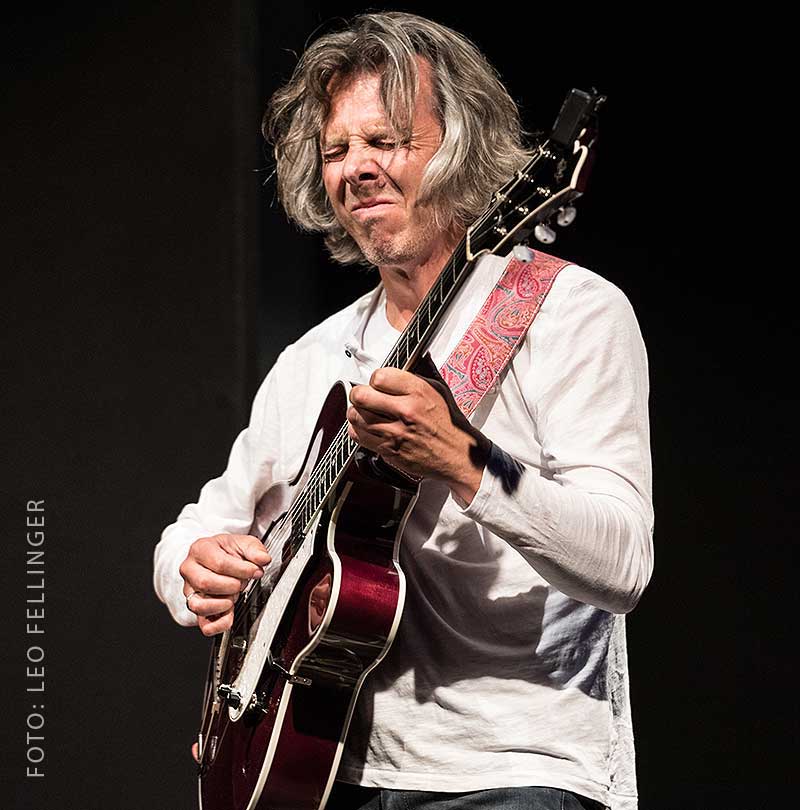 Weitere Stationen in seinem Leben waren Berlin und Wien bevor er 2003 eine Professur für Jazz-Gitarre am Kärntner Landeskonservatorium erhielt. Von Oktober 2012 bis Oktober 2014 leitete Thomas Wallisch-Schauer den Fachbereich für Musikpädagogik (IGP) ebendort.
Seine Konzerttätigkeit führte ihn nach Europa, Asien, Südamerika und in die USA. Aufgrund seiner stilistischen Vielseitigkeit ist Thomas Wallisch-Schauer ein gefragter Studiomusiker. Bis heute hat er 9 CDs unter eigenem Namen produziert und bei mehr als 50 CD-Produktionen mitgewirkt.
In den folgenden Videos spielt er seine Ballade über einen handverdrahteten VOX AC15HW1.
Preise
2016 4th prize at International GUITAR MASTERS Competition (Fingerstyle), Poland.
1999 Förderungspreis Musik (Land Kärnten), Austria.
1999 Artistic Promotion Prize, Belgium.
1999 4th prize, Europ' Jazz Contest, Belgium.
1999 2nd prize, Club Carinthia Musikpreis, Austria.
1996 Jimi Hendrix Award, Berklee College, Boston, USA.
1996 Berklee 50th Anniversary Medallion, Berklee College.
1996 Professional Music Endowed Award, Berklee.
1996 Special Citation for Outstanding Musicianship, Atlanta/USA.
1995 Scholarship, ministry for science, research and art, Austria.
1995 Scholarship, austro mechana, Austria.
1995 Berklee Achievement Scholarship, USA.
1994 Berklee Achievement Scholarship, USA.